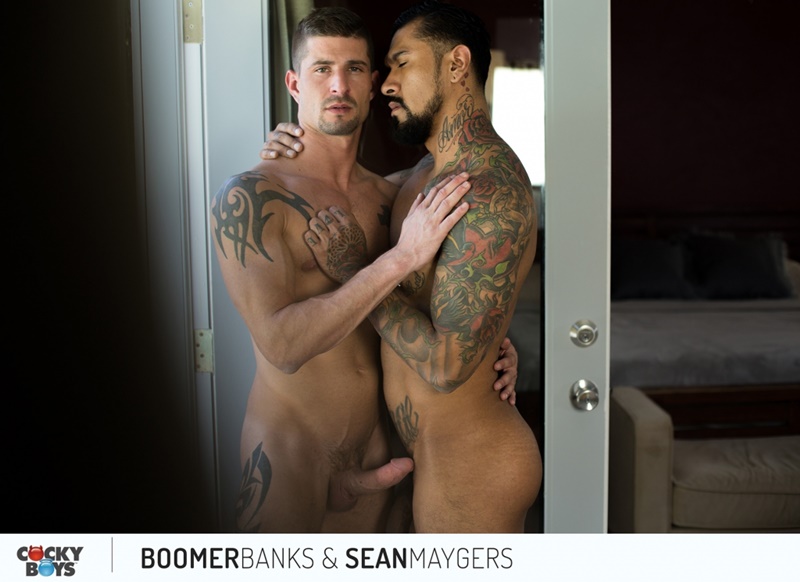 Boomer Banks sucks Sean Maygers' cock and balls and tongue fucks his hot hole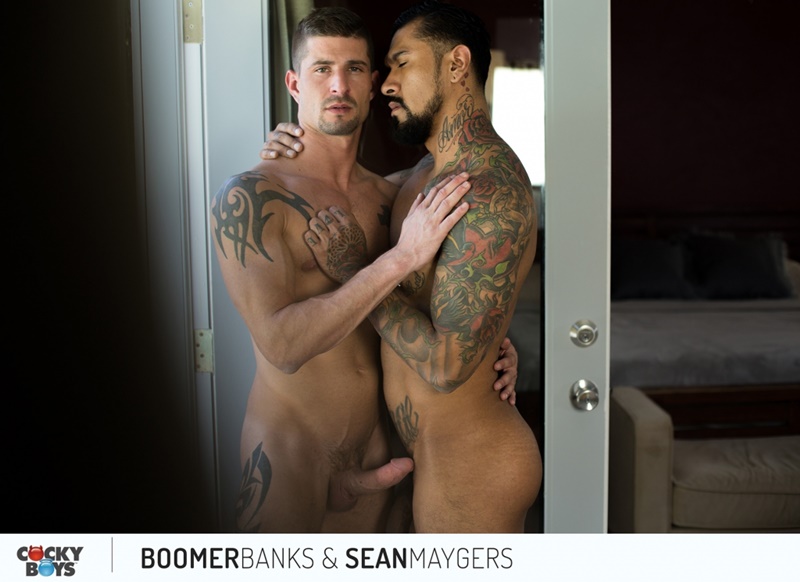 Cockyboys says: Sean Maygers and Casey Everett aren't good at tennis but fortunately they have an excuse to cut their game short: they've each got dates with guys they've met online. So, off they go, with plans tell all the following day.
Later a super-horny Sean can barely contain himself when Boomer Banks shows up at his door, looking even hotter in person. Having already chatted online they go right into making out and Sean is fully ready to put himself in Boomer's hands.
Boomer deftly gets Sean naked and sucks him off, making his thick cock grow quickly and putting him in a state of bliss. Boomer continues to set the course by lying naked on the sofa and getting Sean to sit on his face. Boomer's cock is too tempting for Sean to resist and he goes down on it as they get into a torrid 69.
Sean gorges on Boomer's cock while Boomer sucks his cock and balls and tongue fucks his hole. Boomer excites him so much that as breathless Sean takes control and starts fucking Boomer!Sean pounds Boomer deep and hard making Boomer the moaning bottom impaled by cock.
Just as quickly they flip and Boomer reclaims his role as power top, fucking Sean from behind on the edge of the bed. Sean is excited to take Boomer's cock and open up for him and thrilled when he fucks him hard and wrap his arms around him.
Sean is vocal in letting Boomer know how it feels and when he's fucked on his back Boomer can see for himself. He finds the right spot inside Sean and pounds until Sean can't hold back and shoots.
Boomer roars as he follows him by shooting his load over Sean and virtually collapses on top of him to kiss him passionately once again.
[This post contains video, click to play]